home, turning, wood, cad, contact, links, blog, disclaimer, about, site_map designed with Serif webplus, © copyright 2005 - 2019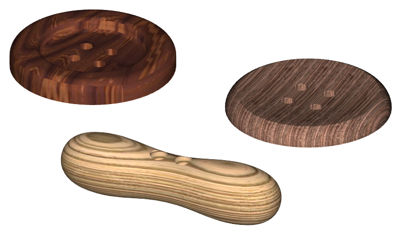 Buttons, nowadays are normally made from some sort of plastic. Though one can get wood or metal ones. For someone who just wants to be different, wooden buttons give a certain individuality. Especially as although two may look very similar, no two buttons will be identical.
For the older generation. Many may remember the old 'Duffel' coat, the buttons on those could have been of wood. Usually as a toggle, as in the bottom button shown below.