home, turning, wood, cad, contact, links, blog, disclaimer, about, site_map designed with Serif webplus, © copyright 2005 - 2019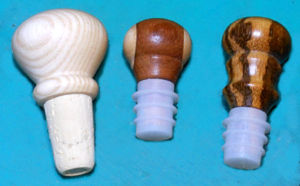 Bottle stoppers are usually used with either a silicone or cork bung. These are readily available from a wood turning store.
Every ones tastes are different, so the actual design is whatever you find most appealing.