home, turning, wood, cad, contact, links, blog, disclaimer, about, site_map designed with Serif webplus, © copyright 2005 - 2019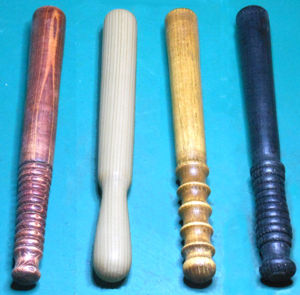 Batons are, well, normally for hitting people. Though I would never condone such behaviour.
A search on the Internet will reveal quite a number of variations used throughout history. Apart from the second left one, the others have been stained to make them more in line with the colours I found on the net.